Tina Hetherington Memorial Award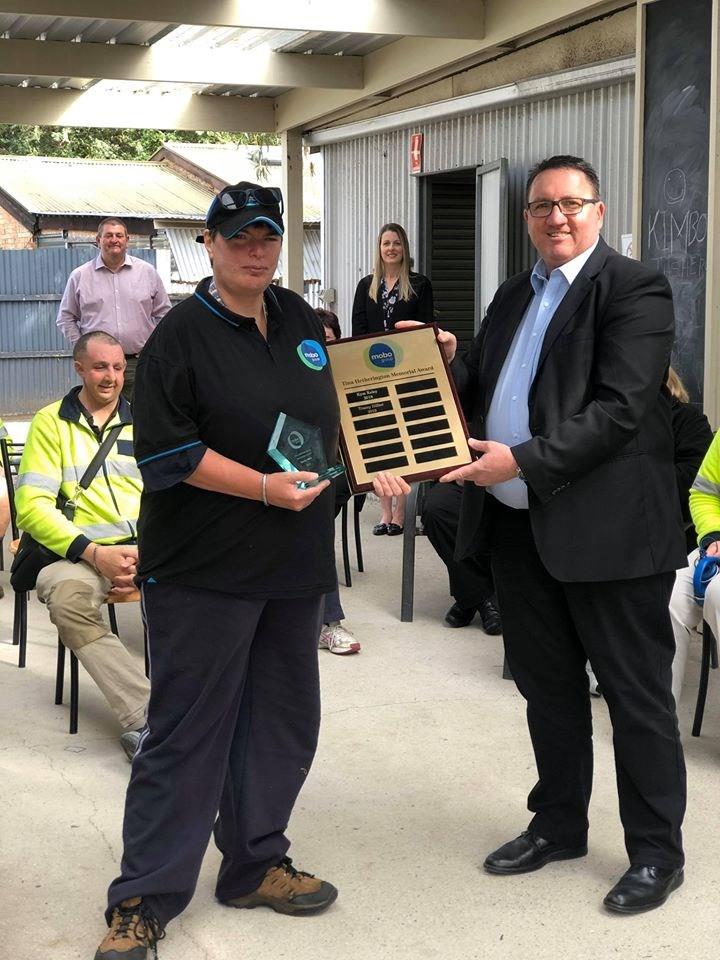 April 22, 2020
A big congratulations to our incredible supported employee Tracey, who today was announced as the annual winner of the Tina Hetherington Memorial Award which recognises an individual's hard work and achievements.
Tracey has been working for Mobo Group at InStitches in Mount Barker for over 20 years! We are so proud of all that she continues to achieve and the time and effort she puts into learning more everyday and developing life long skills.
We extend our congratulations to all of the nominees who should all be very proud of their accomplishments and while there can only be one winner, we know that across nearly 200 supported employees we are all winning every day!