Social Enterprise Employment creating More Opportunities and Better Outcomes
Whether your need be from Packaging Operations, Lawns and Gardens, one of our other enterprises you see listed, or perhaps a yet to be developed customised business solution, we want you to know that we treat every customer interaction with the same degree of importance.

We truly are here to solve your problems wherever that is possible and where it enables us to support people living with disability to be meaningfully engaged in work.
Mobo Group has several business-oriented social enterprises. These businesses trade to intentionally tackle and solve social problems, improve communities, and deliver solutions to our extensive customer network whilst providing people with a disability access to employment and training.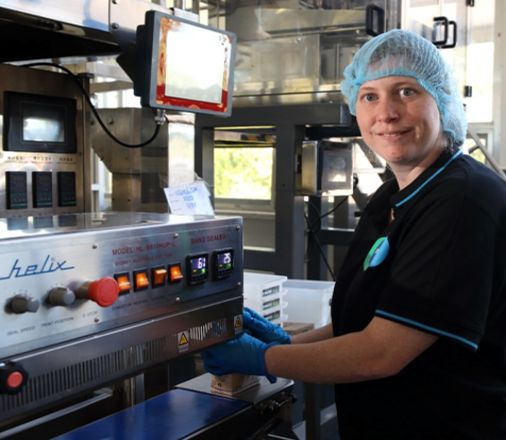 Our innovative enterprises employ qualified supervisors with industry-specific skills and experience, ensuring we support people with disability and have the necessary industry skills to manage the quality requirements of any task we undertake for our commercial customers.
We are continually evolving, growing, and adapting to meet the needs of our customers. We never say never and have many examples where simple discussions about what might be possible with a customer have very quickly developed into a close working partnership.
Our continuous drive to be better and build upon our broad-based industry skills is an essential part of who we are and why many of our customers keep coming back to us.
The diversity of operations is a key element supporting the growth of our organisational capability and capacity, which in turn expands upon the employment options for the people we support.
Quite simply, at Mobo Group we are focused on delivering More Opportunities and Better Outcomes.
Our Social Enterprise activities include:
Come and see for yourself how Mobo Group values every employee and customer relationship we have. We enjoy nothing more than the opportunity to show prospective employees or customers first-hand the Mobo difference. You can't fake what we do.

So why not take us up on the offer to visit, you have nothing to lose and so much to gain.

If you have any interest in joining the Mobo Group Team as an employee or becoming a commercial customer, please don't hesitate to contact us.
We would love to meet you.

Phone: 8130 1800
View our site locations here