At Mobo, we offer a sustainable solution to your paper and document problems. Operating in Mount Barker and Victor Harbour and across Adelaide South Australia, our services include document destruction, paper shredding, paper recycling, waste paper disposal, and document waste. The best part? All materials are recycled and nothing goes into landfill!

Our paper shredding service is an essential safeguard against data security and intellectual property theft and we make the solution simple for you. By providing confidential recycling bins, pick-up and delivery from your business or home, our document shredding sites offer a simple, safe, and secure process for all your document destruction needs, regardless of size or frequency.
The entire process of secure document destruction, paper shredding and waste disposal is taken care of by our officials throughout each step. And we are aware of all the legal humdrum behind everything - so you have nothing to worry about!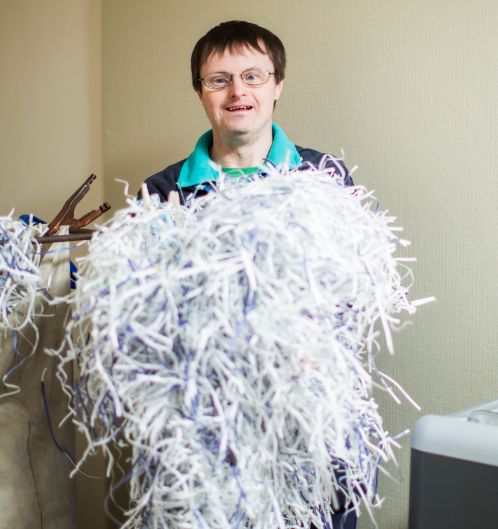 Mobo has been employing our NDIS participants through this service for over ten years.
Help us support disability employment by supporting sustainable document shredding and waste disposal.