Locations Hindmarsh and Oakden: Servicing all of SA
For more than 50 years, we have become respected by hundreds of repeat customers across South Australia and beyond for the efficient and effective that way we have processed and delivered on a vast array of high-volume packaging and process tasks.
Whilst many high-volume manufacturing industries such as automotive and whitegoods have come and gone from Adelaide. There has always continued to be a need from industries for our operations to support customers with high volume packing requirements.
Our packaging services' flexibility and agility mean the options of what we can offer are almost limitless. We blend all elements of our capability to deliver customer solutions that, in many instances, could not possibly be designed into an automated assembly line regardless of volumes.
Even for the simplest tasks, we are an option, especially for start-up and younger businesses that need assistance in handling manual tasks as they grow into export markets or reach peak demands.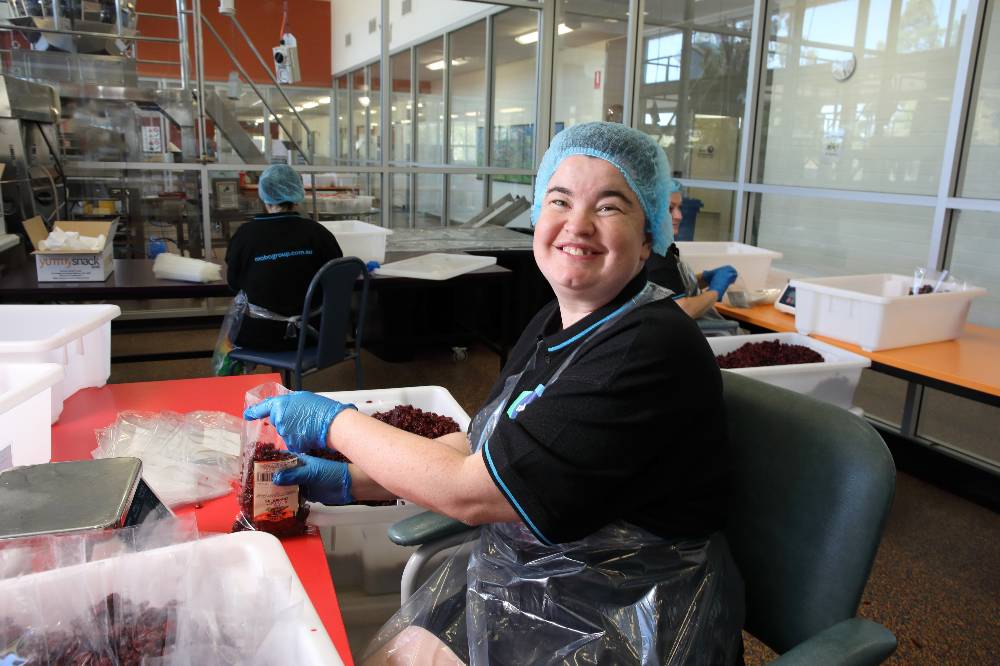 We cherish that customers who come to us for a one-off solution often return or become regular and sustained customers as their business needs to grow and adapt to market opportunities.
What the customer needs, we take time to break down all elements of a packaging and assembly task whilst adding in quality controls to do what many of our customers could not do for themselves. It's how we add value, and at the same time, this work is providing meaningful employment to people living with a disability.
Besides the non-food packaging work, we also have our customised HACCP and food safety quality accredited operations that enable us to package a range of dry foods with strict adherence to food safety standards. We weigh, sort, fill and label to deliver flawless, shelf-ready products. We can fill bags, pouches, tubs, pails, boxes, and baskets.
Packaging and process solutions include products such as hardware packs, point of sales display solutions, parts kits, retail display products, complete product packs, deluxe gift baskets, gourmet food hampers, premium gifts, conference packs, awards and more.
Other packaging and process solutions Mobo Group offer include:
Heat sealing
Vacuum sealing
Shrinkwrapping
Liquid and powder decanting
Non-sterile pharmaceutical packaging
Bottling and labelling
Bubble wrapping fragile items
---
Mobo Group - Hindmarsh (Head Office)
Business Enterprises
| | |
| --- | --- |
| | Unit 2, 11 Ridley Street Hindmarsh 5007 SA |
| | 8am – 5pm Monday to Friday |
| | (08) 8130 1800 |
| | enquiries@mobogroup.com.au |