Sprouting Success with Lyndon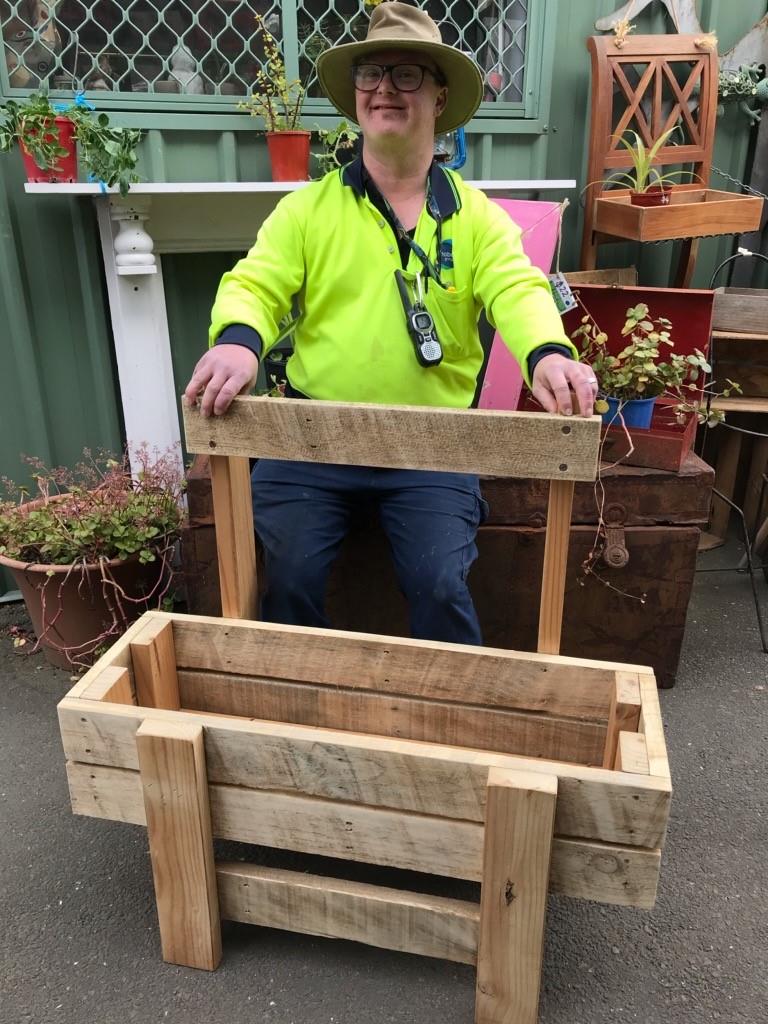 September 07, 2020
Sprouting Success 🌱
Mobo Group superstar Lyndon works at our Salvage & Save Windmill Hill site. Working hard processing and presenting donations, Lyndon desired more variety in his workday.
The team at Salvage & Save arranged for Lyndon to complete training in woodwork with our resident carpenter and to be signed off on his tool competencies.
This training helped Lyndon learn to up-cycle and build products ready for sale and provided him with a variety of new skills, grew his confidence and diversified his working day.
Since his training Lyndon has been building planter boxes, in fact one of his first builds sold the moment it went on sale.
What a exciting achievement, great job Lyndon!