Our first Supported Employee Awards & Fun Day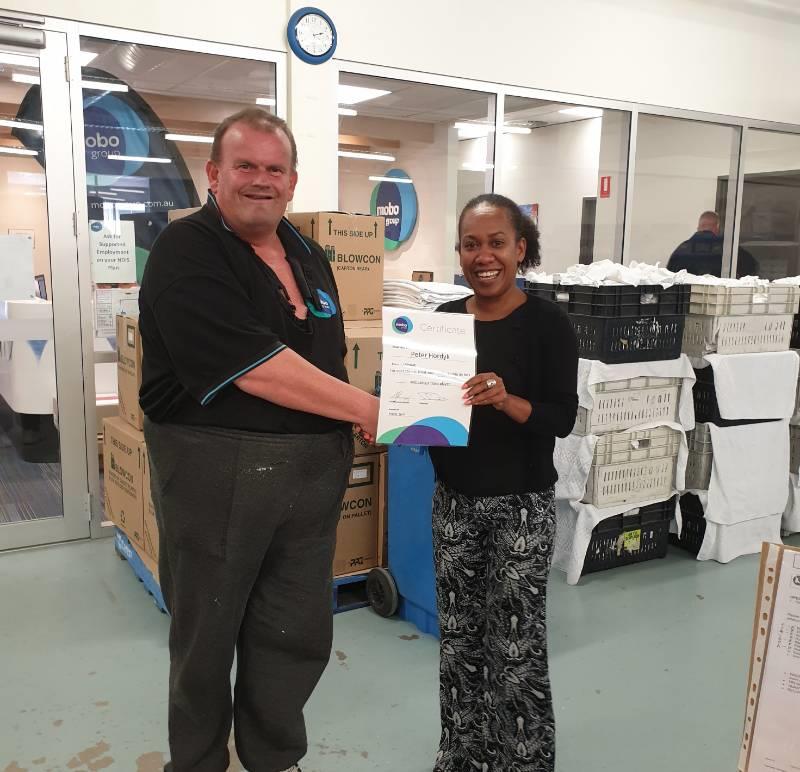 March 13, 2019
So great to see our supported employees getting into the Mobo spirit and celebrate our first Supported Employee Awards & Fun Day. Congratulations to our Kent Town award winner, Peter who was recognised for his consistency at work, good work ethic, ability to stay on task and being a team player. Peter is proudly pictured with our Kent Town Employee Development Officer Igo.
Congratulations also to Donald for being our Salvage & Save Goolwa Supported Employee Awards & Fun Day winner. Donald was grinning from ear to ear when he received his award for high achievement and outstanding work. Donald is pictured with his friends at Salvage & Save Goolwa.
What is more, there was a lot of fun to be had at our Salvage & Save Elizabeth site with Daniel receiving his award for his punctuality at work, ability to follow instructions and commitment to always helping customers and other employees. Daniel is pictured on the left being congratulated by his friend Shane with a high five for receiving the award.