NDIA Visit: Jo Collins and Linda Turpin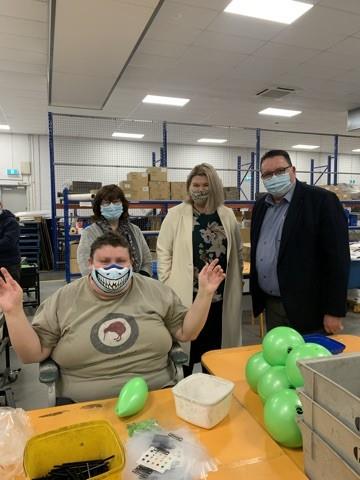 August 11, 2021
Today we had a special visit from Jo Collins, newly appointed Branch Manager Specialist Markets at the National Disability Insurance Agency (NDIA), and Linda Turpin, Assistant Director of the NDIA Market Provider Engagement.
Mobo Group's CEO Andrew Ramsey, toured them around our Hindmarsh site, and met some of our incredible and hard-working employees.
We thank Jo and Linda for taking the time out of their day to see first hand how Mobo Group are enabling the lives of people living with disability to be the best they can be; and we look forward to working with and supporting Jo in her position.