Mobo Group opens in Salisbury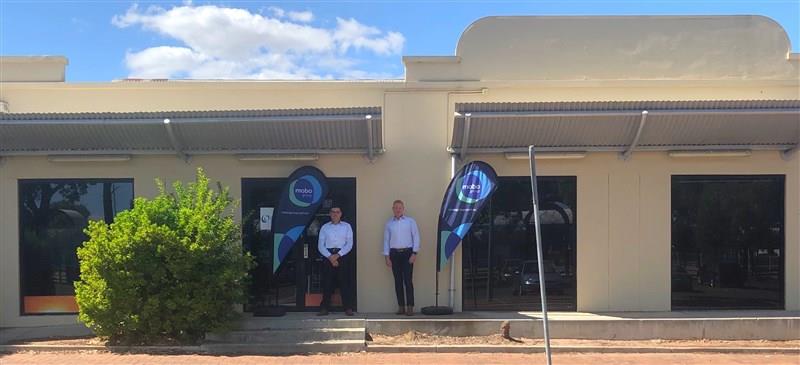 March 31, 2020
With all the activity around COVID-19, we almost forgot to announce the opening of our new Salisbury office located at 1B Gawler Street Salisbury.
Pictured in the photo in front of the premises is Employment Services Area Manager Craig Calliess and Employment Services Officer Tony Pedicini.
With so much going on concerning the COVID-19 we have been concentrating our organisation-wide resources and efforts to support all employees, NDIS participants, job seekers, families, and commercial customers in the best way possible.
The Salisbury office is conveniently located directly adjacent to the transport hub and train station in Salisbury. This office will connect Mobo Group to existing and new job seekers and NDIS participants looking to be the best they can be.
Service offerings from this site will be expanded in the future, but right now we are observing the advice of the department, health authorities and government ensuring we limit face to face contact and doing most of our employment services work by telephone. Our employment services offices continue to remain open across all sites at: Kingscote, Victor Harbor, Morphett Vale, Edwardstown, Berri and now Salisbury.
We urge everyone to register to become a Mobo Mate on our website. This ensures you get the latest news updates on all that we are doing. The messages are short and will keep you informed quickly by linking you to our website where all these announcements are posted. These updates are also shared across our social media channels.
If you need or require anything from Mobo Group, you can reach us through the contact us page of the website, email to
enquiries@mobogroup.com.au
or simply call us on 08 8130 1800.