Government House Garden Party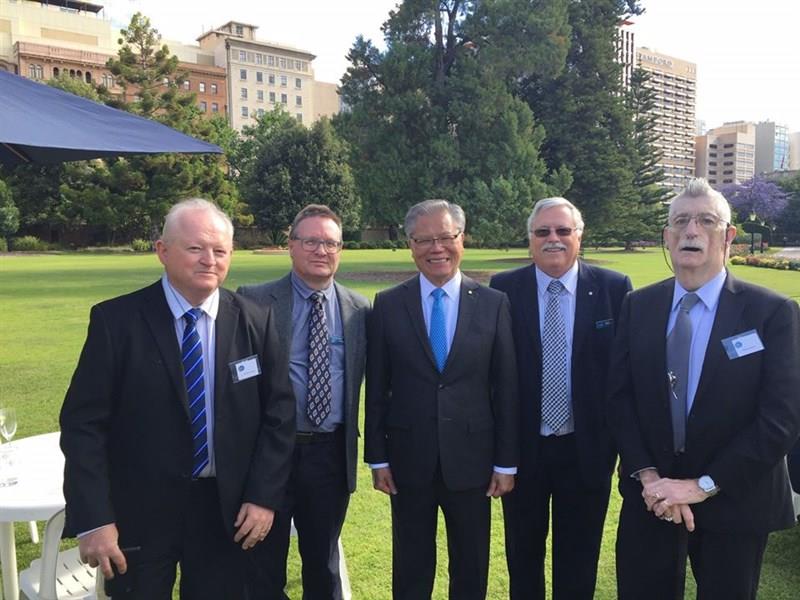 November 18, 2019
His Excellency the Governor Hieu Van Le and Mrs Le hosted a Garden Reception on Thursday 14th November for the organisations of which they are Patrons or are otherwise closely and formally associated.

The purpose of the event is for His Excellency and Mrs Le to acknowledge the endeavours of these organisations and the benefits they bring to the South Australian community.

In attendance from Mobo Group was Supervisor Rodney Symonds, Employee Development Manager Ben Scovell, Director Robert Styling AFSM OAM and Supported Employee Michael Jarmyn.