Employment Services Update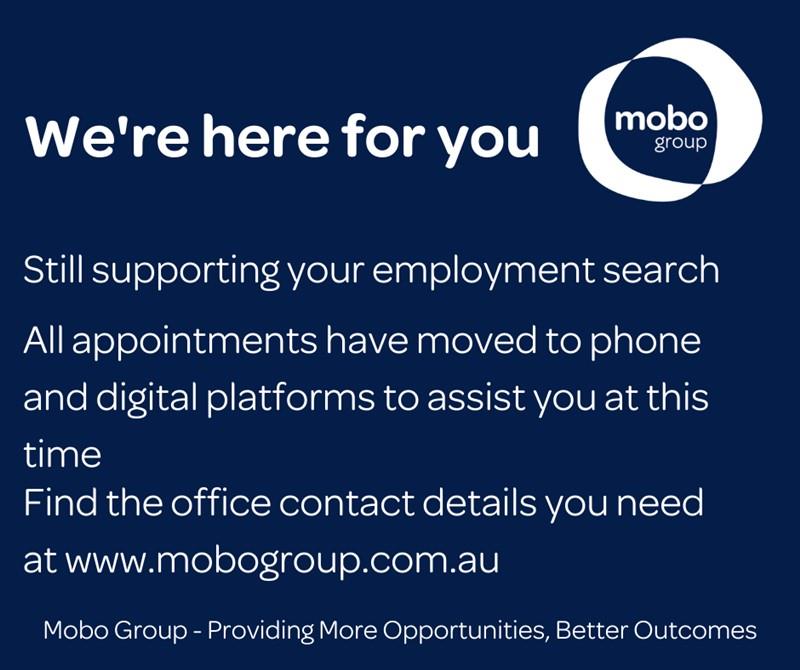 November 19, 2020
We're still here supporting your search for employment!

Although our employment services offices are no longer doing face-to-face appointments, we have moved completely to digital platforms to keep everyone safe!

Call your closest employment services office today to learn more about what we can do to help you find employment!

https://www.mobogroup.com.au/location-maps/