BuyAbility Nomination Congratulations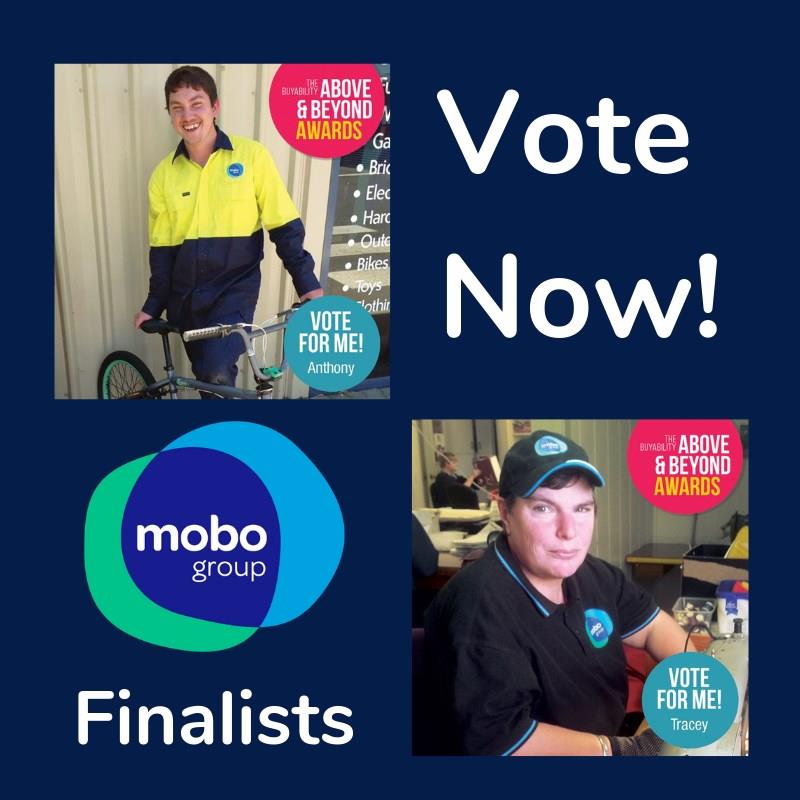 May 30, 2019
BuyAbility Nomination Congratulations

On behalf of everyone at Mobo Group we congratulate Anthony from our Salvage and Save Elizabeth operation and Tracey from our InStitches site at Mount Barker for being named State Winners for SA in the BuyAbility Above & Beyond Awards.
This is appropriate recognition for the special contribution they make in their respective workplaces.
It is terrific to see two more Mobo Group State Winners being named to follow on from the success enjoyed by Bianca who was last year named the National BuyAbility Grand Champion.
What we need now is for the entire Mobo Group community to get behind the nominations of Anthony and Tracey to help them be recognised nationally.
You can vote by liking their respective Facebook posts via the links below:
Anthony: http://ow.ly/soHA50uryuG
Tracey: http://ow.ly/Qkx250uryvO
Once again, congratulations to both Tracey and Anthony on your success so far. Regardless of the end outcome, you are both Grand Champions in our eyes.
Hoping everyone will get behind Anthony and Tracey to maximise the votes they get.

Andrew Ramsey
30/05/2019