Building Christmas Trees with Elizabeth Salvage and Save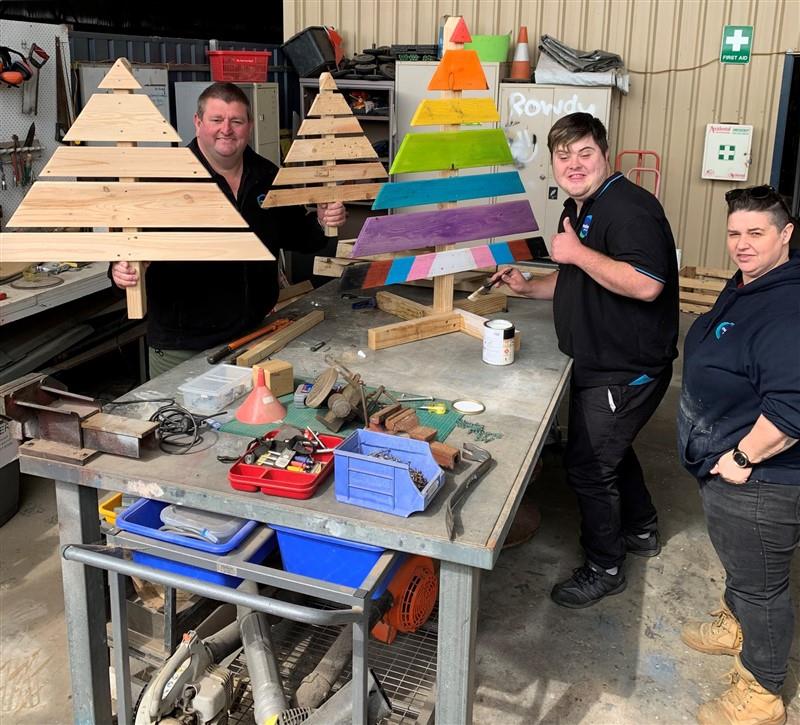 September 24, 2020
Christmas is fast approaching with only 12 weeks to go!
At
Salvage & Save Elizabeth
, Workplace Supervisors Nic and Mitch have been teaching our wonderful employees how to make these Upcycled Timber Christmas Trees. Each Timber Christmas Tree is carefully created from timber pallets, sanded down, and assembled ready for sale. Nic has been helping to teach Elizabeth Supported Employee Will the finishing touches on our Christmas trees by painting them in lovely bright colours.
Will commenced employment at Mobo Group's Salvage & Save Elizabeth in February this year, and he has learned many new skills, is an excellent teammate, and loves working at Mobo Group. We can't wait to see Will continue to develop and learn many more skills!
Visit our online shop today to see all the items